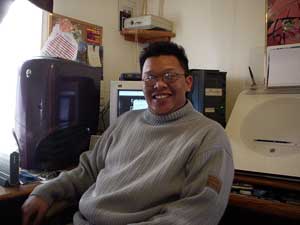 Welcome, I'm Steven Pabalinas, 25 years of age and I'm a Digital Artist.
Great introduction, huh!
Well, I could go on about myself and how I used to draw since I was a little kid. But I'm sure you all heard that one before.
Ok, anyway, I dabble in computer graphics and other various forms of digital mediums. I hope to achieve quality 3-D art similar and equal to Final Fantasy and various High Quality works close to that type of quality! I attend the Art Institute of California - Los Angeles majoring in 'Media Arts and Animations' and I'm also a certified Computer Graphic Artist. I've worked with individuals and small organizations providing image manipulations for print or graphic designs. But because of the whole Internet downfall around 1998-2000, I became without a job and my network of people became smaller. I decided to become a full-time student and get a Bachelors Degree in the 'Media Arts and Animation' field. I am hopeful that I will be able to fulfill my dream of achieving quality work in Animations both in 2-D and 3-D.
I work primarily in Alias Maya, Adobe Photoshop, and Corel Painter. I am sufficient but not limited to those programs. I have used other digital mediums such as Discreet 3D Studio Max, Corel Draw, Corel Photo-Paint, Adobe Illustrator, Adobe Image Ready, Adobe After Effects, and Macromedia Studio. I use whatever means to bring out my artistic talents!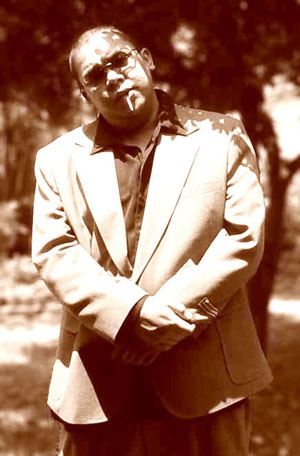 I am now currently working for other individuals, small productions and groups providing computer animations and such for their films. The latest production is the "Red Storm" by Asturmas Studios based in Los Angeles. It was a small 5-6 minute trailer to display our understanding of a production pipeline with a deadline of 3 months. It was greatly received as a great achievement and proved that our team was talented enough to tackle the process of production. The team had a family-orientated feel and we stuck to each other whenever someone was in need. I hope to find the same environment in the professional field, as I did with Asturmas Studios. They are a great bunch of friends and talented artists.
My aspirations are to find a job soon in the digital entertainment business as a well rounded 3-D Artist or Digital Concept Artist.
I hope to fulfill my dreams in creating high quality work similar to what I was inspired by.